Develop a custom business application
Understand the stakes of the project for your company
Your business applications must meet the real needs of your company and your teams. This is why we accompany you during all the stages of your application development project or custom business software. From design to maintenance, through development, training and technical assistance, our engineers and developers ensure the overall consistency of the project and that all your requirements are taken into account.
Specialized in the development of customized business applications for industrial and tertiary customers, we are aware of the complexity of your challenges. Your digital transformation is a major project impacting your entire organization. You can count on us to make your projects a success and to make you benefit from our expertise and our feedback.
Custom software or business application
For which types of projects?
Because of its custom design for the specific needs of an organization, a business application can respond to typologies of web development projects as varied as there are particular needs. We work as well with private companies as with institutions and communities.
Business application of financial management, tool of follow-up of the quality, digital solution of technical assistance… The only limits are your imagination and the structure of your IS. Here are some examples of problems addressed by the development of a custom business application. Often, these complex issues require a good data management and use and therefore a business intelligence or even artificial intelligence approach.
Solutions for joint consultative committee
We develop customized solutions for the complex needs of large joint consultative committee, with clients such as Air-France, Airbus, SNCF, Renault, La Poste...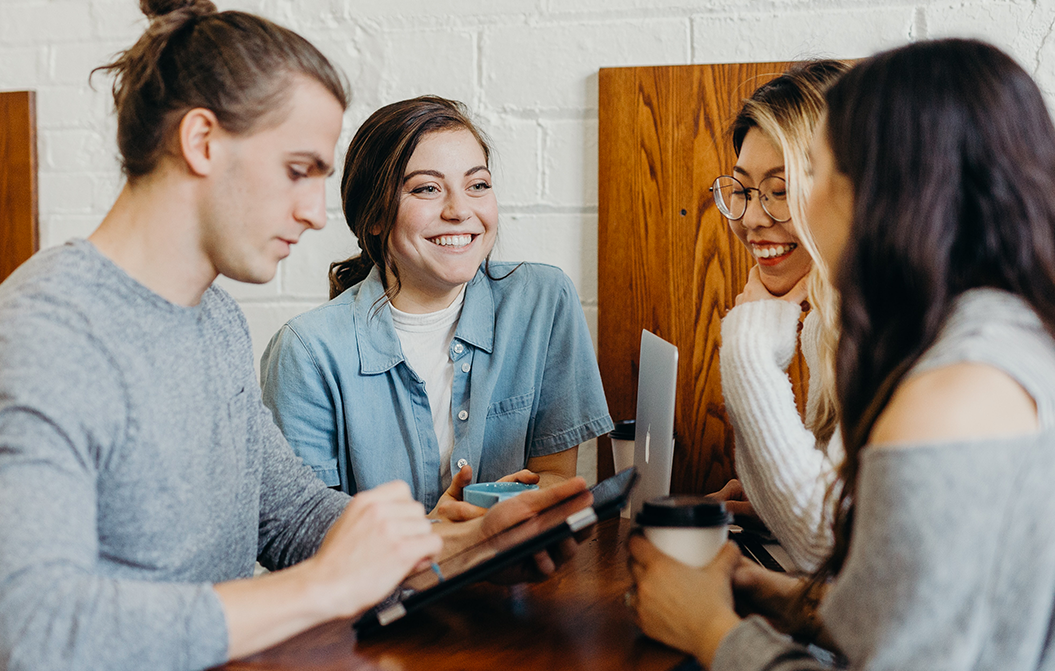 HR management tools
We develop HR tools for the management of employee data shared with the employee, career management, interviews and evaluations, staffing of internal and external teams, performance monitoring, allocation of bonuses, etc.
Business management ERP
We develop a tailor-made ERP for the business management of service companies such as consulting firms, ESN, design offices.
Brokerage application
We develop tailor-made brokerage applications for very specific projects such as insurance brokerage for single-family houses, addressed to both developers and individual buyers.
Inventory and order management software
We develop business applications for logistics in industry, such as inventory management and automated order management.
Web application for fleet management and collections
We develop software for the management of construction site waste or electronic waste combining functionalities for the management of the business, the management of the fleets, the management of the collection points.
UX-UI design for business applications
User experience and satisfaction
The quality of the user experience determines the ability of a user to quickly adopt a tool, making the most of its features. Thus, to ensure the success of a custom business application project, calling on a UX designer is essential. We therefore carry out UX-UI workshops upstream of the solution's design.
Accessibility of the tool, attractiveness of the interface, ease of use of the services, credibility of the brand or the organization, efficiency in achieving the expected objectives… Our design approach addresses all the UX-UI quality criteria leading to the success of your digital transformation project.
Agile method and custom development
Cost management and strategic and technical issues
A business application development project is a complex project that must be built progressively. It is therefore relevant to adopt an agile approach to refine the thinking and validate the direction to take at each stage of the project.
In addition to guaranteeing a customized solution that provides full satisfaction to users, the agile method allows us to optimize costs by avoiding backtracking, unnecessary time spent and delivery delays.